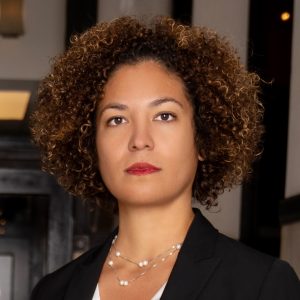 Williams Oinonen LLC is proud to announce that Esther Moody Graff Radford was named a Rising Star, an award by Super Lawyers that recognized her as an Honoree for her work in the legal community this 2020 year. Up to 5 percent of the lawyers in a state are named to Super Lawyers and no more than 2.5 percent in the state of Georgia are named to Rising Stars.
Esther Moody Graff-Radford, works in all areas of Williams Oinonen LLC's civil litigation practice. Ms. Graff-Radford received her law degree from Emory University School of Law, where she graduated 7th in her class and served as Clerk in the U.S. District Court for the Northern District of Georgia for the late Judge William C. O'Kelley. Ms. Graff-Radford is admitted to all Georgia courts, the Northern District of Georgia and the 11th Circuit Court of Appeals. One of my Ms. Graff-Radford's favorite practice areas include assisting those with landlord-tenant justice needs and she is also passionate in pro bono representation of detained asylum-seekers.
If you are in need for a lawyer for wrongful death, serious injury, civil rights, employment, education or business disputes, contact our firm at 404-654-0288.