Julie Oinonen is the Principal Managing Partner of Williams Oinonen LLC. An honors graduate of Emory University School of Law, Ms. Oinonen assists employees, the injured, and has an in depth understanding of business owner concerns, having come from a family of business entrepreneurs and graduating Magna Cum Laude with her Masters of Business Administration from Woodbury University. Ms. Oinonen also holds an M.Ed from the University of Tennessee-Chattanooga, and an undergraduate degree from Covenant College, a Christian institution on Lookout Mountain, Georgia. Prior to her career as an attorney, she worked as a university director for programs to assist Latino students at a Hispanic Serving Institution. While at Emory University School of Law she was awarded a Dean's Teaching Fellowship, presented to six of the top third years in her class. After law school, Ms. Oinonen worked as a Post-Doctoral Fellow at Emory University School of Law. Ms. Oinonen's primary focus is handling plaintiff's personal injury, employment, education, and business litigation matters. Ms. Oinonen also works on the political consulting and opponent research practice area of the firm during election season. Currently, Ms. Oinonen is an Executive Committee Member of the Emory University School of Law's Lamar Inn and also an adjunct faculty instructor at Emory University School of Law's Trial Techniques program. She is a Board member of the National Employment Lawyer's Association of Georgia, a civil rights association made up of lawyers whose employment litigation practice areas advocate for the rights of employees. Ms. Oinonen is also on the Board for Girls Inc; a national program which helps young girls navigate gender, economic, and social barriers and grow up healthy, educated, and independent. Ms. Oinonen has been presented with the International Academy of Trial Lawyers Award for Outstanding Excellence in Trial Advocacy, the Georgia Association of Women Lawyers Award, and the Kathleen Kessler-Eidson Trial Advocacy Award. Ms. Oinonen is a member of the Lamar Inn, the Georgia Trial Lawyers Association, the American Association for Justice, the National Employment Lawyers Association and admitted into the prestigious Order of Emory Advocates.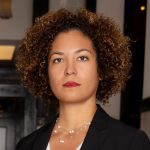 Esther Moody Graff-Radford, works in all areas of Williams Oinonen LLC's civil litigation practice. Ms. Graff-Radford received her law degree from Emory University School of Law, where she graduated 7th in her class and served as Clerk in the U.S. District Court for the Northern District of Georgia for the late Judge William C. O'Kelley. Ms. Graff-Radford is admitted to all Georgia courts, the Northern District of Georgia and the 11th Circuit Court of Appeals. When she is not practicing law, Ms. Graff-Radford spends her time pursing creative hobbies with her three children, reading and hiking. Ms. Graff-Radford is also passionate in pro bono representation of detained asylum-seekers and her fluency in multiple language assists these clients.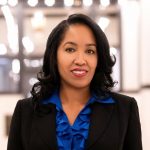 Muna Claxton, is civil trial litigator with over 13 years of experience. Ms. Claxton graduated from the University of Minnesota and earned her law degree from Georgia State University School of Law. Ms. Claxton clerked at the Supreme Court of Georgia for the Honorable Justice Robert Benham and at the Fulton County State Court for the Honorable Penny Brown-Reynolds. Ms. Claxton volunteers with the Georgia Innocence Project and is involved with the National Employment Lawyers Association of Georgia, Gate City Bar Association, and the Georgia Trial Lawyers Association. Ms. Claxton is not only a seasoned litigator, but also is a dedicated mother to a set of beautiful twins.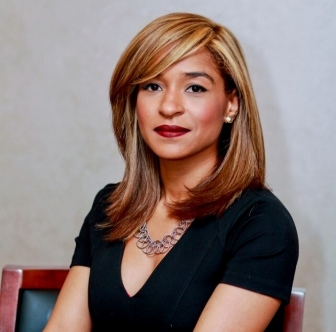 Sairalina Montesino is an employment and civil rights attorney. A graduate of Fordham University School of Law and Rutgers Business School, Ms. Montesino spent a decade of her career as a Trial Attorney for the Equal Employment Opportunity Commission where she litigated individual and systemic civil rights cases in Federal Court. Ms. Montesino is considered a subject-matter expert in the laws, statutes, and regulations that prohibit workplace discrimination. In addition to litigation experience, Ms. Montesino has worked with employers to analyze, develop, and implement compliant EEO programs, policies, and practices.
Mario Bernard Williams is Partner Emeritus at Williams Oinonen LLC.
Education:
Morehouse College-Political Science Degree with Honors
Lewis & Clark, Portland OR–Juris Doctor Degree
For a case evaluation, contact us today at (404) 654-0288.