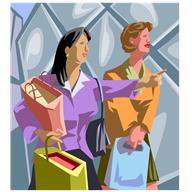 Purpose:
The Georgia Fair Business Practices Act is the primary law that protects consumers in our state from unfair business practices. The actual purpose of the law as cited in O.C.G.A. § 10-1-399(a) is: "to protect consumers and legitimate business enterprises from unfair or deceptive practices in the conduct of any trade or commerce…." This law forbids any "[u]nfair or deceptive acts or practices in the conduct of consumer transactions and consumer acts or practices in trade or commerce…."
Notice Requirement and Statute of Limitations:
Any person injured as a result of acts or practices in violation of the Act may bring a private lawsuit for damages (money) upon giving 30 days' written notice. A claim pursuant to the FBPA must be brought within two years after the plaintiff knew or should have known of the alleged violation.
Who The Law Protects:
The FBPA is Georgia's primary law for consumer protection and since its enactment has been increasingly used as a tool to protect injured consumers. It does not apply to deceptive unfair practices occurring in private, it must be applied solely to consumers in order to protect the public from acts that have the potential to harm all Georgia consumers.
Damages Awarded:
Under the Georgia Fair Business Practices Act, O.C.G.A. § 10-1-399(a), any person who suffers injury or damages as a result of consumer acts or practices may bring a lawsuit and recover both general and punitive damages. Punitive damages are awarded in cases of intentional acts.
Additionally under the Georgia Fair Business Practices Act ("the FBPA") treble or "triple" damages are authorized for intentional violations of the law as well as attorney's fees and the cost of litigation. Civil penalties may also be imposed.
Recently, Williams Oinonen LLC sued a Fortune 500 company for violating the Georgia Fair Business Practices Act against a military veteran. The FBPA was the most powerful tool in obtaining justice for our client in that case. Fortunately, because of the FBPA there is more incentive to keep Georgia consumers safe and accountability when unfair business practices occur. To speak to an attorney about a potential Fair Business Practices Act violation or other business dispute, contact Williams Oinonen LLC at 404-654-0288.