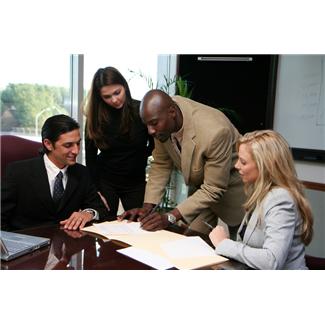 One of the main reasons many of our new clients contact our law firm is because they have heard how we were able to help save a friend or family member's job and they need the same type of help. Oftentimes, they believe their boss is about to fire them because they see the writing on the wall, for example, they have just been placed on a professional improvement plan or professional development plan and they know their boss is building a paper trail against them to set them up for termination.
If that describes your situation, one of the most important thing you can do is to retain legal counsel immediately. As we tell clients, it is often quite difficult to "unring the bell" once the bell has been rung, i.e. an employee has been terminated from their job. However, before this happens, there is often time enough for legal intervention.
As many of you know, Georgia is an "at-will" employment state also known as a "right to work state." This is really a misnomer as it should be called a "right to fire at will state." This means, barring a legal exception, your boss can fire you simply because he or she doesn't like you. That is reason enough as long as they not liking you doesn't have to do with them not liking a protected status, for example, your skin color or the fact you are pregnant. There are several federal civil rights laws that protect employees from such type of discrimination, the most well-known of course being Title VII of the Civil Rights Act of 1964 which makes it an unlawful employment practice for an employer to discriminate against an individual regarding his employment because of an individual's race, color, religion, or national origin. 42 U.S.C. § 2000 e-2(a)(1).