Articles Posted in
Biking Accidents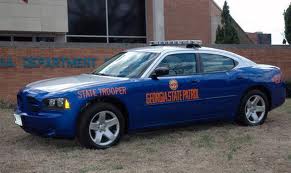 The second fatal collision occurred last week in Moultrie, Georgia this time involving a motorcycle and truck. The Georgia State Patrol investigators reported that a 1996 Toyota Tacoma, driven by an 81 year old man named James Henry Smith, failed to yield when crossing a road, hitting a motorcycle that was driven by 30 year old Randy Larry Harris.
Very sadly, Mr. Harris was ejected from his motorcycle and died at the scene. Mr. Harris, a young man at age 30, tragically left behind a loving wife, children, and large extended family from West Berrien. He was a diesel mechanic and shop supervisor at the Berrien County Bus Shop, and a member of Ebenezer Baptist Church. The elderly driver who hit him was given a citation for failing to yield.
Very sadly, motor vehicle crashes such as this one are the leading cause of injury and death in the United States. The most recent 2010 report put out by the CDC (Center for Disease Control) reports that motor vehicle crashes are the leading in fact the cause of death among those age 5-34 in the U.S. The financial impact is also significant: the lifetime costs of automobile crash deaths and injuries among Americans was listed at $70 billion a year just a few years ago.
New Georgia biking law General Assembly House Bill 101, which went into effect July 1, provides for safer bicycle riding for bicyclists and the motoring public.
It also spells out minimum safety guidelines for bicycle lanes in Georgia.
Georgia bikers say they hope the new law encourages motorists and bikers to be more careful. Reports of accidents between motorists and cyclists in 2009 and 2010 faulted cyclists at 48 percent of the time and motorists around 39 percent of the time. The remaining percentage was for no fault or when both parties (the cyclist and motorist) were both to blame.