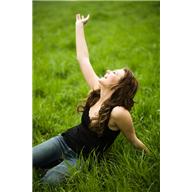 Good Georgia Lawyer's favorite consumer advocacy group Public Citizen is pushing the FDA to issue a recall for a vaginal mesh used for women dealing with incontinence and other health issues. The consumer group warned that this product carries a high risk of serious injury for women.
Public Citizen filed a petition with the Food and Drug Administration urging them to recall the mesh to prevent women being exposed to serious life altering injuries.
The Food and Drug Administration did state that women who have these mesh implants are at greater risk of bleeding, infection, and pain compared to a more traditional surgery.
FDA's chief scientist Dr. Williams Maisel stated:"The added benefit of using the mesh is not evident, but there certainly appears to be an added risk,"
Over half a million women each year have surgery for incontinence of pelvic organ collapse and have had this mesh inserted through the vagina.
Between 2008 and 2010 the FDA received more than 1,500 reports of complications involving this mesh for women dealing with pelvic organ collapse also known as "prolapse."
FDA scientists now admit that they were mistaken about this mesh and that it does carry risk. Nevertheless, despite the high rate of injury, the FDA will not recall the mesh because some patients still benefit. Nevertheless, patients that have suffered excruciating injury due to this mesh inserted into their vagina think otherwise. Various symptoms have included:
Infection Urinary problems Pelvic and Vaginal Pain Vaginal Pain Injury to organs Difficulty with sex including vulvodynia (vaginal pain).
Good Georgia Lawyer has written extensively about defective products in other articles. We have explained that in Georgia, manufacturers are held strictly liable in products liability tort actions. Georgia law does this to protect the consumer buyer by shifting the burden of the loss to the wrongdoer who manufactured the defective product which resulted in injury. The essential elements are: first, the manufacture of the product; second, a defective product; third, an injury to a natural person proximately caused by the defect; fourth, a sale of the product as a new product; and fifth, the existence of the defect at the time the product left the manufacturer's control.
Because defective products pose such a danger to consumers, products liability actions benefit not only the plaintiff but thousands of others who use the same product.
Manufacturers have a duty to warn consumers about the dangers and risks of using a product. Unfortunately, as in the case of this mesh, this does not always happen even when a product is approved by the FDA.
It is our hope that Public Citizen continues its good work for consumers and is successful in this recent petition to the FDA.