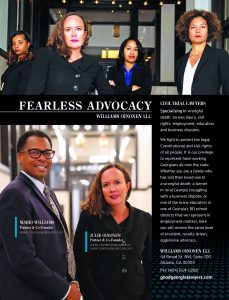 For a sixth year in a row, Julie Oinonen and Mario Williams were recognized as Honorees for their work in the legal community this 2020 year.
Up to 5 percent of the lawyers in a state are named to Super Lawyers and no more than 2.5 percent in the state of Georgia are named to Rising Stars.
If you are in need for a lawyer for wrongful death, serious injury, civil rights, employment, education or business disputes, contact our firm at 404-654-0288.