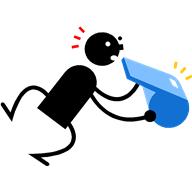 The Georgia Whistleblower Act, codified under O.C.G.A. §45-1-4, protects public employees from wrongful termination or retaliation as a consequence of their 'whistleblowing' activity.
To summarize, the law states that a public employer cannot retaliate against a public employee for disclosing noncompliance or violation of a law, rule or regulation to a government agency or supervisor, or for refusing to participate in any policy, practice, or activity of the public employer that the employee has a reasonable cause to belief that noncompliance or a violation of the law, rule, or regulation is occurring.
What is retaliation? This could refer to a discharge, suspension, demotion, or any other adverse employment action taken by a public employer against the public employee in the terms of their employment.
If you are an employee who works for a public employer (an executive, judicial, or legislative branch of the state; any other department, board, bureau, commission, authority, or other agency of the state which employs or appoints a public employee or public employees; or any local or regional governmental entity that receives any funds from the State of Georgia or any state agency O.C.G.A. § 45-1-4) then the Georgia Whistleblower Act may apply.
If in the event you experience any type of demotion, suspension, or discharge as a result of participating in protected whistleblowing activity, you should seek legal advice as soon as possible in order to protect your rights. A public employee may file an action against their employer within one year of discovering the retaliation or within three years of the retaliation.

If you suspect you may have a whistleblower claim, contact Williams Oinonen LLC for more information at 404-654-0288.