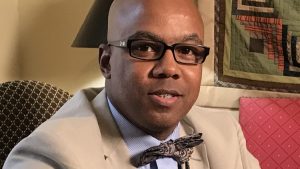 Georgia Whistleblower Lawyer files suit against DeKalb County Schools on behalf of Corporal Frederick Joiner, a courageous whistleblower who reported sexual misconduct by administrators against students and other violations of Georgia law. In response the District retaliated against him.
The District is alleged to have failed to comply with the Georgia Open Records Act and also to have blocked emails that Corporal Joiner sent to the Board of Education alerting them as to the corruption and coverup that was going on within the Public Safety Department placing young students at risk.
The Atlanta Journal Constitution's Education Reporter Marlon Walker writes about the whistleblower lawsuit here. The 6 p.m. breaking news WSBTV investigative report on Channel 2 can be viewed here.