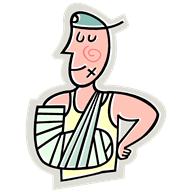 A second corporation that manufacturers and distributes alcohol wipes that are supposed to prevent infection just issued a large recall because of possible bacterial contaminants. The company shared a mutual supplier with the same wipe maker in Wisconsin whose products have been blamed for deaths and illnesses.
Professional Disposables International Inc., or PDI, of New York, voluntarily recalled all lots of five types of non-sterile alcohol prep wipes because the company claimed low levels of a dangerous bacteria had been detected.
It is the same bacteria organism that resulted in massive international recalls, a company plant shutting down and multiple lawsuits against Triad Group and H&P Industries of Hartland, Wis.
People who used these alcohol wipes allege that they led to dangerous infections from products that should have been protecting the consumers.
The September 16th recall came right after federal agents from the FDA inspected the plant and tests showed the presence of dangerous bacteria. Nevertheless, the company claims the levels were low enough that products were still within regulatory levels. However, after speaking with the FDA they decided to voluntarily conduct the recall.
The law in Georgia protects consumers and establishes that Georgians have the legal right to safe products. No one should have to put their life and health at risk due to a defective product that can kill or injure.
To learn more about products liability laws in Georgia, Good Georgia Lawyer recommends you read some of the many articles we have written about defective products.
For more information or to schedule a consultation, contact Williams Oinonen LLC at 404-654-0288.