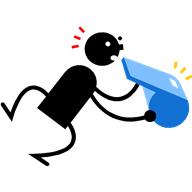 Yesterday, the Department of Justice and four states filed a multibillion-dollar fraud suit against EMC, the Education Management Corporation, known as the nation's second-largest for-profit college company. The states joining in the suit are California, Florida, Illinois and Indiana. The suit filed that EMC was not eligible for the $11 billion in state and federal financial aid it obtained from the United States government from 2003 through 2011.
The CEO of EMC was previously the head of the University of Phoenix, which has settled suits in the past related to very similar behavior.
While the civil lawsuit is one of many charging the ever growing for profit college industry, the case is the first where the U.S. government agreed to intervene on the whistle-blowers' claims that they consistently violated federal law by paying recruiters based on how many students it enrolled. The lawsuit alleged that each year, the for profit company falsely certified that it complied with the law, making it eligible to receive student financial aid.