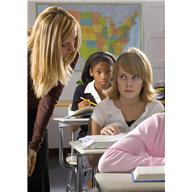 Here is one letter that Williams Oinonen LLC recently received from a satisfied client who walked out of our office with a very fat check after hiring us to handle her case. This client was a school teacher who lost everything and was severely injured due to someone's negligence. While we can't tell you the Defendant's name or the amount of money they had to pay her to compensate her for these injuries due to a confidentiality agreement, we can share with you what she states in her own words about us:

"Hi, my name is Nicole and I retained services from Williams Oinonen LLC. This was my first time hiring a lawyer so naturally I was very skeptical. But, my experience with Williams Oinonen LLC has been a fantastic experience. When I first sought out a lawyer, I emailed countless of law firms and most law firms didn't even respond to my email. One law firm responded and told me I didn't have a strong case. Williams Oinonen LLC is the ONLY law firm that even considered taking my unique case.
Ms. Oinonen took my case because she truly cares about her clients. After speaking to her for the first time, I trusted her because she was very knowledgeable about my situation and she was very compassionate, therefore I hired her (plus no one else offered to take my case!)
She explained everything and answered all of my questions before I paid for her services. Their law firm was very honest and upfront about the cost (which was very reasonable) and there were no hidden costs or surprises in the end. Never once did I feel that anyone was trying to "get over" on me. I could tell that she was genuinely concerned about my case since she treated my case as if the situation happened to her.
Williams Oinonen LLC was very passionate about my case and never made me feel that my case was insignificant. The law firm worked very hard on my case and constantly kept me updated. In fact, they worked so hard that my case was resolved in 6 months! I could not have been happier with the outcome of my case especially when no other firm thought I even had a case! If I ever need a personal injury lawyer (again), I will retain Williams Oinonen LLC services again.
Thank you for EVERYTHING !!! My family and I can now move on with our lives!"