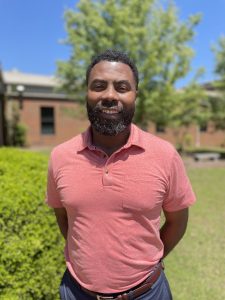 Dr. William Leamon Madison alleged race discrimination and retaliation in a lawsuit filed by Williams Oinonen LLC, which was featured on the news here and here and here and here and here and here.
Dr. Madison, former Principal at Colquitt County Schools is alleging race discrimination and retaliation having lost his job after he spoke out against racial injustice in an email to his staff shortly after the murder of George Floyd. The EEOC is concurrently investigating this matter.
Dr. Madison was a hometown hero in Colquitt County, graduating as a star football athlete, then working his way up for nearly two decades from a paraprofessional all the way to Principal. For the past 17 years of his entire career, Dr. Madison received good performance evaluations. All of that changed after Dr. Madison sent an email to his teachers and staff Cox Elementary after the murder of George Floyd. In his email, Dr. Madison encouraged the staff to be supportive of students, as well as speaking out against racial injustice in a positive affirming way. The superintendent summoned Dr. Madison to his office. The superintendent informed Dr. Madison that several school board members were upset at his email and called for his job. Emboldened, a teacher told Dr. Madison, "We're going to lynch you." Dr. Madison reported this hate crime to the central office only to be told he could write the teacher up. Three days later, the board decided to terminate Dr. Madison's employment in violation of Title VII of the Civil Rights Act of 1964 in addition to other federal civil rights laws prohibiting race discrimination and retaliation.
For more information on your civil rights or if you believe that you have an employment discrimination case, please contact Williams Oinonen LLC at 404-654-0288.