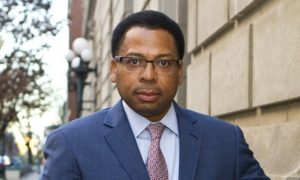 Mario Williams, partner at Williams Oinonen LLC, filed a class action race discrimination case against Atlanta Police Department. The Daily Report featured a front page article which can be read here.
The temporary restraint order motion and lawsuit names the city of Atlanta and its Police Chief as defendants. Chief Judge Thomas Thrash Jr. of the U.S. District Court for the Northern District of Georgia is assigned to the case.
The lawsuit challenges a promotion policy that allegedly requires the police department allegedly requires that the vacant post be filled by a candidate of the same race, the TRO motion contends.
Williams Oinonen LLC is proud to represents victims of wrongful death, serious injury, employment discrimination, and civil rights violations. For more information contact 404-654-0288.