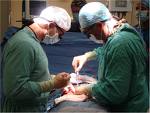 Heart attack due to Avandia? The latest news about Avandia: several FDA reviewers are now publicly stating that they believe Avandia should be pulled from stores due to "serious" risk of cardiovascular failure the diabetes drug causes.
On July 13 and 14 a group of experts in medicine will recommend whether Avandia should be pulled from the market altogether. While the FDA does not have to follow these recommendations of advising committees, it usually does. And, it will be the second time a panel to advise was assigned the job to guide the FDA on what to decide about Avandia. In 2007, experts ruled that Avandia increased congestive heart failure, cardiovascular risk, but stated the benefits outweighed the risks. FDA reviewers condemned the rationale in the decision stating no benefits were ever clarified.
Further more, FDA reviewers criticize the drug maker, GlaxoSmithKline of manipulating data, and reported their "extreme mishandling of events" claiming their trial was "unethical and exploitative,"
A spokesperson for the drug company GlaxoSmithKline said the company stands behind the safety and efficacy of Avandia.
The important thing to know about the law is that if a person is injured due to a drug, the drug manufacturer could still be liable despite having been approved for use with the FDA. This is thanks in part to the 2008 United States Supreme Court groundbreaking case, Wyeth v. Levine, and held that Federal regulatory approval of a medication does not shield the manufacturer from liability under state law. Wyeth v. Levine 129 S. Ct. 1187 (2008).
Under Georgia State law, a drug manufacture like GlaxoSmithKline may be liable reasonably foreseeable dangers in the use of the drug Avandia.

If you or a loved one suffered an injury or death due to Avandia, call Williams Oinonen LLC today to schedule an appointment with our team of lawyers. Call us at 404-654-0288.