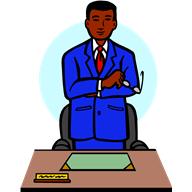 Good Georgia Lawyer was pleased to save an Assistant Principal's job in one of the largest school district's in Georgia.
Regarding Julie Oinonen, attorney at Williams Oinonen LLC, the Assistant Principal stated the following:

"First and foremost Julie was honest & attentive with me from our first meeting concerning my case. In addition, she was easily accessible by phone or e-mail throughout the duration of my case. She is a true professional. In the end, she protected my name, reputation, and secured my contract for the upcoming school year. Thanks!!!"
Good Georgia Lawyer handles all types of education and employment cases representing teachers, administrators, students and parents. We are Georgia Association of Educators (GAE) and National Educators Association (NEA) referring attorneys.
If you are an educator who is placed on a PDP or is experiencing difficulty from your supervisor, the time to seek legal counsel is sooner rather then later in order to protect your job. Seeing an attorney before you are terminated, demoted, or suspended can be key to helping you best insure your legal interests in order to protect your job.
For more information on resolving a dispute concerning education or employment, contact Williams Oinonen LLC at 404-654-0288.