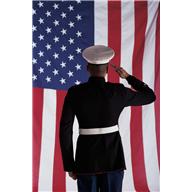 Good Georgia Lawyer was very gratified to recently resolve a military family's business breach of contract dispute with a Fortune 500 corporation. Our client sued under the Georgia Fair Business Practices Act and breach of contract. After resolving the lawsuit successfully, our client was kind enough to write us the following letter of appreciation:
"In the fast moving pace of today's events, it is natural that we sometimes fail to give timely recognition to those who contribute so much to our well being. Now that my lawsuit has ended successfully, I do not want to forego the opportunity of expressing to Williams Oinonen LLC my sincere appreciation for the overall success of my case.
Julie's professional and practical approach to getting my family a fair resolution that was in our best interest was outstanding. As my lawyer, she demonstrated exceptional professional skill, initiative, and sound judgment. Her personality reflects sincerity and cheerfulness which greatly enhanced the overall trust and confidence I have for her.
I appreciate all the time and effort Williams Oinonen LLC to my case. In the same spirit I thank Julie and Mario for representing my family in such an outstanding manner. Job well done!
R.G. Sergeant Major, FA U.S. Army, Retired."
Williams Oinonen LLC is happy to represent individuals and families all over Georgia involved in breach of contract and business disputes. For more information or to schedule an appointment, contact us at 404-654-0288 today.