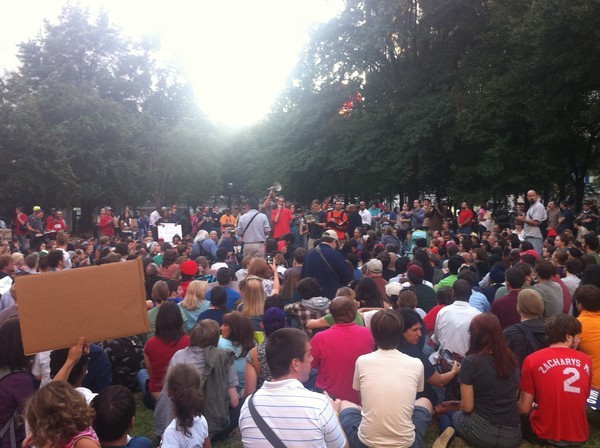 Occupy Atlanta has set up their occupation protest in Woodruff Park, just a short walk from the law offices of Williams Oinonen LLC. Our law firm is just a few blocks from the protests, located in 3344 Peachtree Rd NE #800 in Atlanta.
On Friday, several hundred members rallied in Woodruff Park, protesting corporate corruption. The protests are also timed for the 10th anniversary for Afghanistan war and patterned after the Occupy Wall Street group in New York.
Atlanta police first told the protesters to stay on sidewalks but later allowed a dozen or so tents to be set up in Woodruff Park as long as the protesters behaved themselves.
For legal assistance, our office is just a short walk from Woodruff Park in downtown Atlanta. Contact Julie Oinonen at 404-654-0288 for more information.