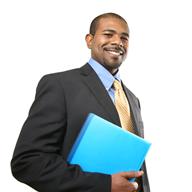 Good Georgia Lawyer was pleased to save the job of a university administrator who worked for a college within the University System of Georgia. The University System of Georgia is the third largest university system in the United States and enrolls more than 310,000 students, employs more than 40,000 faculty and staff, and the combined annual operating budgets of all 35 institutions is over $6 billion.
Our client was a university professional who had a long history of working within the university system and had been wrongfully terminated. Fortunately, Williams Oinonen LLC was able to intervene and the university system rescinded the termination, placing him back into his position.
Stated our client:

"I am writing to express my sincere thanks to Williams Oinonen LLC with the help they gave me with my employment law case. At the beginning of the process, the firm informed me of all of the legal remedies available. The firm took time to research my issue and developed a plan of action that would be acceptable. The firm communicated with the opposing party on my behalf, and they were strong advocates of my position. When communicating with the opposing party, Julie Oinonen remained firm but reasonable. Julie's knowledge of the law and strategic decisions lead to a favorable decision in my case. I cannot thank her enough."
If you have an employment matter, contact Williams Oinonen LLC. Georgia is an "at will" employment state meaning that if you have a problem at work, the time to contact an attorney is sooner rather then later, i.e. while you still have a job. Legal intervention, even if it is "behind the scenes" can assist you in keeping the job you have and protect your legal interests.
Contact us today to discuss your rights under Georgia law.