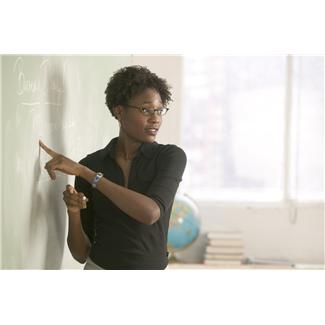 Good Georgia Lawyer was pleased to save the job of a Clayton County Public School teacher who had his contract non-renewed. Fortunately, we were able to aggressively intervene and the school system rescinded the non-renewal of the teacher, placing him back into the school system and awarding him all his retroactive back pay.
Said this teacher:
"My family appreciates your hard work and dedication to the case. You have brought so much joy and dignity back to our household and professional life. You worked hard and gave it your all to bring justice to our case. As a result, many will gain because you made it okay to fight for what is right!

When we went into education, we never thought we would have a battle as this one. Yet, we grew professionally and learned quite a bit. We will always hold your name, Julie, up in our prayers and meditations because without your efforts we would be lost.
Please continue your hard work. I will always reference you to any other teacher needing legal advice and help.
Thank You! Thank You! Thank You!"
Good Georgia Lawyer is proud to represent Georgia educators throughout our state. We are not afraid of suing school districts and fight hard to protect the rights of teachers, administrators, parents, and students who go up against these mammoth governmental entities who pay their law firms millions of dollars to fight disputes. Williams Oinonen LLC is proud to say that we do not represent school districts—only educators and the families they teach. We are also proud to be a Georgia Association of Educators referral firm.
If you are a teacher with a problem during the school year do not wait till you get a non-renewal letter down the road. If you receive a PDP or letter of directive, the time to act is NOW rather than later to save your job and protect your interests. If you are looking for aggressive fighter on your side, contact us to insure your legal rights are protected.