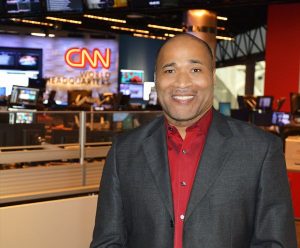 Good Georgia Employment Lawyer is representing yet another African American employee suing CNN for race discrimination. Dewayne Walker, a manager for CNN's Creative Marketing and Public Relations Group in Atlanta is suing Turner Broadcasting System, Time Warner Inc., CNN and Turner Services Inc. for $50 million for racial discrimination and claims he was retaliated against for filing an Equal Employment Opportunity Commission [EEOC] complaint. Dewayne Walker alleged in his lawsuit he has never been promoted in the thirteen years he's worked for CNN because he is black. In that time frame, he claims he's endured racially prejudice statements from bosses, including 'It's hard to manage black people' and 'Who would be worth more: black slaves from the past, or new slaves.' The 46-year-old advances his claims by adding that he's been skipped over nine times for promotions for white employees, who he maintains were less qualified than him for the positions. This is not the first race discrimination suit against CNN. Williams Oinonen LLC also recently represented Mr. Ricky Blalock. 
Read more: http://www.dailymail.co.uk/news/article-3388729/It-s-hard-manage-black-people-Emmy-winning-CNN-producer-sues-Ted-Turner-s-broadcasting-company-50-million-claiming-passed-promotions-favor-whites-culture-unilateral-unchecked-DISCRIMINATION.html#ixzz4PwW2APDL
Williams Oinonen LLC represents hard working Georgians throughout the state who are being unlawfully treated by their employers. Call 404-654-0288 for more information.