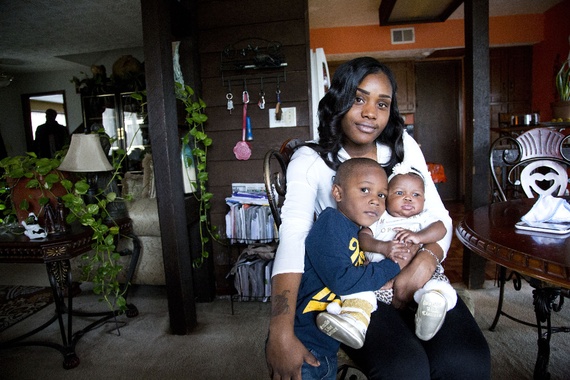 Good Georgia Civil Rights and Government Lawyer Mario Williams' flash bang case on behalf of our client Treneshia Dukes was featured in the Atlantic magazine this week that you can read here.
Treneshia Dukes was pregnant when a flash bang grenade was thrown on her by the Clayton County Police Department while she was sleeping in bed causing her terrible burns and injuries. Flash bang grenades burn "Hotter than Lava" hence the name of this excellent article by Julia Angwin and Abbie Nehring. (Above photo as featured in the article by Bryan Meltz for ProPublica.)
These flash bang grenades which were originally created for military forces to use in hostage situations, now are common amongst the growing militarization of police. The Clayton County Police, deployed flashbangs on around 80 percent of their raids in the year before her injury, according to records.
Our frequent client and friend, Senator Vincent Fort is also quoted in the article.