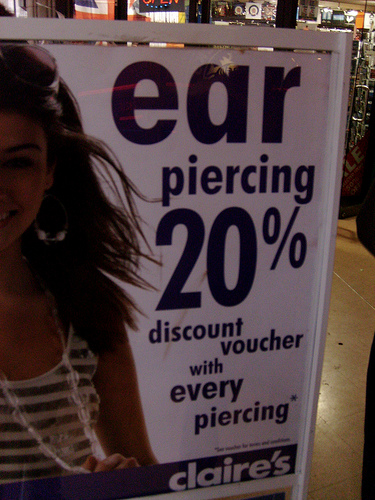 More toxic, poisonous toy jewelry bracelets for kids have been recalled. These were bracelets that were sold at Claire's as having high levels of harmful cadmium.
Federal regulators released the recall of children's jewelry due to dangerous levels of the toxin cadmium saying they are expanding their investigation in order to keep these dangerous products out of stores to begin with.
The U.S. Consumer Product Safety Commission announced that inspectors at 10 of the nation's largest ports are now screening children's jewelry, often imported from China, for these toxic chemicals.
A voluntary recall of about 19,000 "Best Friends" charm bracelet sets manufactured in China and sold at the jewelry store Claire's, over 3,000 stores which are located in North America and Europe.
Agency scientists confirmed independent test results that were reported by AP in January, which showed high levels of cadmium in the "Best Friends" bracelet.
"Cadmium is toxic if ingested by children and can cause adverse health effects," said the recent recall announcement. Medical research shows that cadmium in high levels is a known carcinogen which can cause cancer, harm bones and kidneys.
Consumers should immediately take away bracelets from any children, and can return them to Claire's for replacement or refund.
It is unknown why Claire's waited four months to agree to a recall for the "Best Friends" bracelets it had sold in the year before the Associated Press coming out with the investigative story. This recent recall was the third one initiated because of the Associated Press's investigation.

Defective products come in all types of packages and can cause serious injury including death. Products liability suits are claims filed by a person or person's family member who has suffered injury or death due to the negligence of a company manufacturing or designing a defective product. This is why strong consumer safety laws are so essential so that young children and the public are protected from harm.
This latest event is also a testament to the need for strong consumer safety laws in our country, especially for those products that are marketed and manufactured for young children.
Williams Oinonen LLC LLC can assist those who are injured from a defective product. Contact us at 404-654-0288 for more information.