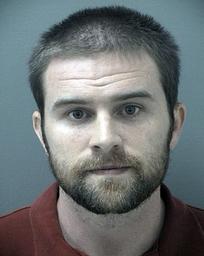 The AJC reported that a Cherokee County wrestling coach Robert Leslie Morrow, age 28, has been charged with sexual assault involving a 16 year old; and a teacher Kristin May, age 32, who failed to report it was also arrested.
The victim, who reported being assaulted, no longer attends school in Cherokee County.
Morrow confessed to the assault when interviewed by detectives. The victim reported the incident to a teacher, Kristin May, in January, but May did not contact police, according to the Cherokee County Sheriff. May, 32, of Canton, was arrested Thursday afternoon and charged with failure to report.
Under Georgia law, a suit against a public officer (like a teacher) acting in his or her official capacity will be barred by official immunity unless the public officer (1) negligently performed a ministerial duty, or (2) acted with actual malice or an actual intent to cause injury while performing a discretionary duty. See Ga. Const. of 1983, Art. I, Sec. II, Par. IX (d) (as amended 1991). In other words, public officials are immune from damages that result from their performance of discretionary functions, unless those functions were undertaken with malice or intent to cause injury. Reece v. Turner, 284 Ga. App. 282, 285 (Ga. Ct. App. 2007).
It is hard to sue a school official, but not impossible. If you are ever in a situation similar to what this student has suffered, we urge you to seek immediate help. For more information on your legal rights, contact Williams Oinonen LLC.