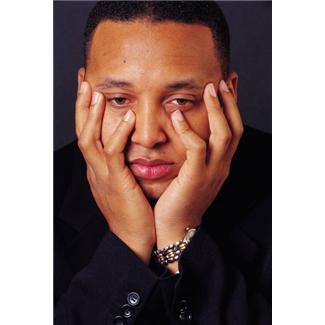 There have been times where we have had clients who have a default judgment against them for a case that they never even knew existed, i.e. proper service and notice were not provided. The good news, is that in order for a judgment to be valid proper service and notice is required.
What is Service of Process?
Technically, service of process is the means whereby "the court compels the appearance of a defendant before it for compliance with its demands. The term 'process,' in fact, includes any and every writ, rule, order, notice, or decree, including any process of execution, that may issue in or upon any action, suit, or legal proceedings. The object and purpose of process is to bring the defendant into court." See Davis & Schulman § 8:1. Definition and object of process and service thereof.
For over 150 years in Georgia, the purpose of this service of process was to provide the defendant notice of the lawsuit against him and bring him into court, service being the last step in the beginning of this legal action. Leonard v. Stocks, 12 Ga. 546, 1853 WL 1539 (1853); McDougald v. Carey, 12 Ga. 553, 1853 WL 1540 (1853).
Void service is the same as no service, and for over the past century, judgments rendered by a Georgia court not having jurisdiction of the person on account of void service are absolutely null and void. Parish v. Parish, 32 Ga. 653, 1861 WL 1431 (1861); Hobby v. Bunch, 83 Ga. 1, 10 S.E. 113 (1889). In a case where a Defendant has never been appropriately served with a complaint there is no way they could adequately respond to it with an answer within the thirty days it was due.
Due Process and Notice Explained
It is fundamental that notice to property owners is required prior to any action affecting vested property rights. Due process under both the 1983 Constitution of Georgia and the United States Constitution demands adequate notice that is reasonably likely to actually provide notice. See Art. I, Sec. I, Par. I of the 1983 Constitution of Georgia and the Fifth and Fourteenth Amendments of the United States Constitution.
An elementary and fundamental requirement of due process in any proceeding which is to be accorded finality is that notice—a written warning to all interested parties of the immediacy of the action is given which provides them an opportunity to present their objections. The notice must reasonably communicate the required information, and must afford a reasonable time for those interested to appear. Mullane v. Central Hanover Bank & Trust Co., 339 U.S. 306, 314-315, 70 S. Ct. 652, 94 L. Ed. 865 (1950); accord Hamilton v. Edwards, 245 Ga. 810, 811, 267 S.E.2d 246 (1980).

What is the result of not having proper service or notice?
When a party has not been provided service or notice of the action, to set aside the default judgment is not only authorized, but it would constitute an abuse of discretion to fail to do so. See O.C.G.A. §§ 9-11-60(d) and 15-10-43(g); Crenshaw v. Crenshaw, 267 Ga. 20, 21(2), 471 S.E.2d 845 (1996); Johnson v. Mayor & City Council of City of Carrollton, 249 Ga. 173, 175-176(3), 288 S.E.2d 565 (1982).
Additionally, failure of counsel or a party acting pro se to receive notice of trial is such a defect as will authorize the setting aside of judgment. Beach's Constr. Co. v. Moss, 168 Ga. App. 462, 309 S.E.2d 382 (1983). The failure of counsel or a party acting pro se to receive notice of a hearing constitutes such a defect as will authorize the setting aside of the judgment under subsection (d)(3) of Housing Auth. v. Parks, 189 Ga. App. 97, 374 S.E.2d 842 (1988); TMS Ins. Agency, Inc. v. Galloway, 205 Ga. App. 896 (1992).
Thus, if a defendant was not provided adequate notice while they acted pro-se, the Court should authorize the setting aside of the judgment in order to avoid an abuse of discretion.
If you ever find yourself in this situation, retaining a competent lawyer to assist you is vital. A good lawyer will file a motion to vacate or set aside judgment and argue that based upon both law and equity, your motion to vacate judgment should be granted.