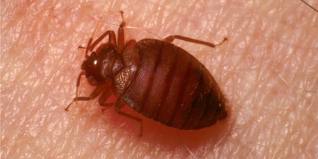 How do you know if you have valid legal claim for bed bug injuries in Georgia?:
In Georgia, it is important to show that the property owner was negligent. One example to show negligence would be if a hotel owner, when being put on notice of a dangerous condition (a bed bug infestation), failed to respond properly, thus subjecting tenants or hotel guests to the danger which caused their damages, i.e. injuries, property loss, medical bills.
What does the law say about bed bugs in Georgia hotels? The "duty of an innkeeper is well settled in Georgia as the duty to exercise ordinary care to afford guests premises that are reasonably safe for use and occupancy." Hotel Richmond, Inc. v. Wilkinson, 73 Ga. App. 36, 41 (35 SE2d 536). Furthermore, the innkeeper has a duty to inspect and is liable for such injuries caused by defects as would be disclosed by a reasonable inspection. Hillinghorst v. Heart of Atlanta Motel, 104 Ga. App. 731.
The following are some of the various legal claims a Plaintiff may bring against a negligent hotel owner as a result of bed bug injuries:
Negligence: To prove negligence against a Defendant such as a hotel, the Plaintiffs need to show that the Defendants negligently breached their duty by failing to exercise ordinary care to provide them rooms that were reasonably safe for use and occupancy and that failure caused the Plaintiffs injuries.
Negligence Per Se: Under O.C.G.A. § 51-3-1, it is the duty of an owner who by express or implied invitation induces others to come upon his premises for lawful purpose, he is liable in damages to such persons for injuries caused by his failure to exercise ordinary care in keeping the premises safe. Additionally, under Georgia State Regulation 290-5-18-.11 of the Department of Human Resources, owners are required to utilize effective measures to eliminate insects from their hotel's premises.
Consequently, in a negligence per se claim against a hotel, Plaintiffs can show that Defendants violated O.C.G.A. § 51-3-1 by inviting guests to stay at their hotel property and failing to exercise ordinary care to keep their hotel premises safe. Additionally, Plaintiffs might also be able to prove that Defendants violated Georgia State Regulation 290-5-18-.11 by failing to utilize effective measures to eliminate the bedbug infestation from their premises while subjecting their hotel guests to these dangerous conditions. If Defendants violate these laws, they are liable for the harms their actions caused to the Plaintiffs.
Georgia Fair Business Practices Act: Furthermore, Plaintiffs as members of the consuming public may be able to file a Georgia Fair Business Practices Act claim if they can show the Defendant engaged in unfair and/or deceptive business practices and that Plaintiffs justifiably relied on Defendant's knowing, false representations that caused the Plaintiffs damages.
If Defendant has committed several unfair and/or deceptive practices, Plaintiffs may be entitled to both general and exemplary damages, as well as being entitled to treble (triple) damages because Defendant intentional violated the Georgia Fair Business Practices Act. See Conseco Finance Servicing Corporation v. Hill, 252 Ga. App 774 (2001). Prior to a Fair Business practices claim being filed, a 30 day written notice of demand must be made. Under Georgia law this notice is to be liberally construed. See Lynas v. Williams, 216 Ga. App. 434, 435 (1995).
Punitives claim: Plaintiffs can also argue that they are entitled to exemplary damages if Defendants' conduct was wanton, willful, and showed a reckless disregard and deliberate indifference to the rights of the Plaintiffs.
Claim for Attorneys Fees: Additionally, if Defendants have been stubbornly litigious, acted in manifest bad faith and caused Plaintiffs unnecessary trouble and expense, Plaintiffs may ask that the court should grant Attorney Fees.
For helpful photographs on identifying bed bugs, see here. Additionally, the United States Environmental Protection Agency helpful website which covers frequently asked questions can be, seen here. Bedbug Central, a website devoted to helpful bed bug advice can be seen here.

For more information on bed bug claims, contact our law firm today at 404-654-0288.