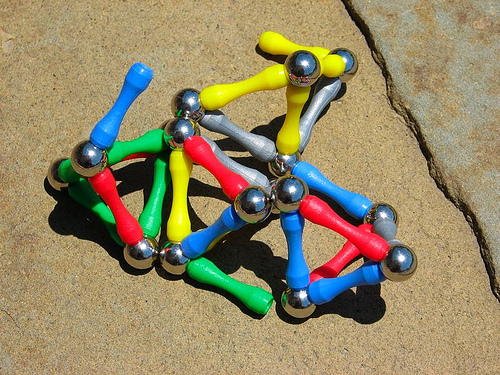 Several years ago a huge international scandal erupted surrounding the Chinese exporting lead contaminated toys to forty countries, sickening children from around the world who were exposed to the dangerous poisonous products.
You may remember the American toy company Mattel ended up having to recall over 1.5 million Chinese toys because of lead hazards. Unfortunately, since that big scandal several years ago, toy manufacturers from China have sought to replace lead from their products with an equally cheap and dangerous product called cadmium—a carcinogen that hinders brain development in young children who can suffer exposure to the poison just by putting the toys in their mouths.
Just yesterday the Associated Press reported that federal and state investigators have conducted investigations on the use of cadmium which have been found in children's jewelry items imported from China in U.S. stores that included pendants from three Flip Flop bracelets and four "The Princess and The Frog" necklaces bought at Walmart and two charms on a "Best Friends" bracelet bought at the jewelry chain Claire's.
Walmart is now taking swift action to pull the dangerous jewelry from its shelves. Unfortunately for the Chinese government, this controversy is just the latest in the record of producing unsafe products such as tainted milk that sickened infants, contaminated pet food that killed pets, and poisonous lead toys from a few years ago.
Defective products come in all types of packages and can cause serious injury including death. Products liability suits are claims filed by a person or person's family member who has suffered injury or death due to the negligence of a company manufacturing or designing a defective product. This is why strong consumer safety laws are so essential so that young children and the public are protected from harm.
—–
EXTENDED BODY:
This latest event is also a testament to the need for strong consumer safety laws in our country, especially for those products that are marketed and manufactured for young children.
Williams Oinonen LLC LLC can assist those who are injured from a defective product. Contact us at 404-654-0288 for more information.