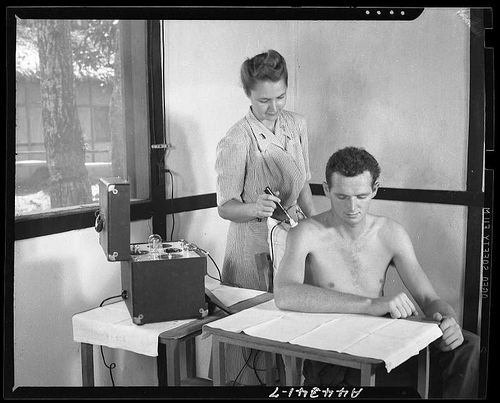 Unfortunately, recent studies and an FDA alert have shown that high flow intra-articular (post-operative) pain pumps may be the likely cause of sever cartilage damage and joint pain in the shoulder, and possible other joints too. The pain in the shoulder is medically known as postarthroscopic glenohumeral chrondrolysis (PAGCL), which is a debilitating condition that requires constant medical attention and, many times, surgery.
The FDA has spoken on this issue, mandating that pain pump manufactures warn patients and physicians about the potential debilitating effects of these pain pumps. In fact, the FDA sent notice to manufactures stating that "the FDA did not clear pain pump infusion devices using the anesthetics for "intra-articular" or joint surgery. The pumps are approved to be used after abdominal and other surgeries, such as hysterectomies."
If you are using a pain pump to regulate pain, due to surgery on your shoulder, back, knee or hip, you should consult your doctor immediately, especially if you are experiencing the following symptoms:
1. Decreased range of motion in your shoulder;
2. Popping in your shoulder;
3. Weakness in your shoulder; or 4. Continual pain in the shoulder area.
A manufacture's failure to warn about a foreseeable or reasonably foreseeable, negative effect may give rise to a legal claim against that manufacture. Product liability claims are complicated and typically, very protracted. You will need a very effective attorney, who knows how to maximize your position at the negotiating table and in the court room.
If you or someone you know has been injured by an intra-articular pain pump, or have been diagnosed with postarthroscopic glenohumeral chrondrolysis (PAGCL), call Williams Oinonen because you may have a claim against the pain pump's manufacture. We give an initial consultation.

Call Williams Oinonen today for firm, ethical, and steadfast representation.