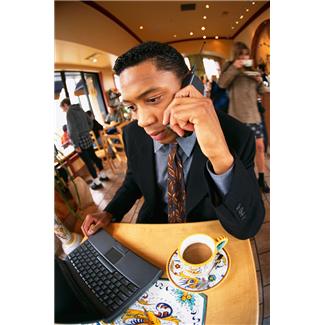 Oftentimes, employees come to us because they believe they are being racially discriminated against and subjected to a hostile work environment.
Racial harassment is actionable (which means you can file a lawsuit because of it) under Title VII of the Civil Rights Act of 1964 where the conduct is sufficiently severe or pervasive to alter the conditions of employment and create an abusive working environment. See, e.g., Freeman v. City of Riverdale, 330 F. App'x 863, 865 (11th Cir.2009).
To establish a prima facie case of hostile work environment in the form of racial harassment, an employee must show that (1) he belonged to a protected group; (2) he was subjected to unwelcome harassment; (3) the harassment was based on his race; (4) the harassment was sufficiently severe or pervasive to alter the terms and conditions of employment and create a racially abusive work environment; and (5) a basis exists for holding the employer liable. See Miller v. Kenworth of Dothan, Inc., 277 F.3d 1269, 1275 (11th Cir.2002).
Oftentimes, the first three elements are easier to prove than the fourth. For example, it is easy to prove that you are African American and thus belong to a protected class; or that you were subjected to unwelcome harassment. Depending on the facts, one must prove whether the harassment was based on race.
However, it is the fourth element (the "severe and pervasive element") which can be most challenging. The Courts have held that to evaluate the objective severity of the alleged harassment, the court should consider "(1) the frequency of the conduct; (2) the severity of the conduct; (3) whether the conduct is physically threatening or humiliating, or a mere offensive utterance; and (4) whether the conduct unreasonably interferes with the employee's job performance." Miller, 277 F.3d at 1276 (citing Allen v. Tyson Foods, 121 F.3d 642, 647 (11th Cir.1997)). No single factor is dispositive; the evaluation must take into consideration the "totality of the circumstances." Id.
In a recent case brought by the EEOC by an African-American employee, the Plaintiff alleged that the harassment–including his repeated use of racial insults and the word 'n—–,' spoken directly to the Black employee or made in his presence–was severe and occurred frequently over the entire course of his fourteen-month employment. "[R]epeated incidents of verbal harassment … are indicative of a hostile work environment." Id. (ethnic slurs directed at plaintiff three to four times daily is severe and pervasive); see also Nichols v. Volunteers of America, North Alabama, Inc., 470 F. App'x 757, 761 (11th Cir.2012) (finding evidence that plaintiff encountered racially hostile behavior and language at work "on a daily basis" sufficient to create an issue of fact about whether harassment was severe or pervasive); In this recent case, the Court found that the Plaintiff's allegations were sufficient to show that the harassment was severe enough to alter the terms and conditions of employment and create a discriminatorily abusive work environment. E.E.O.C. v. Titan Waste Servs. Inc., 3:10CV379/MCR/EMT, 2014 WL 931010 (N.D. Fla. Mar. 10, 2014)
To establish a prima facie case of disparate treatment–here, based on discriminatory discharge–an employee must show (1) that he is a member of a protected class; (2) that he was qualified for his position; (3) that he was subjected to an adverse employment action, and (4) that his employer treated "similarly situated" employees outside his class more favorably. Holifield v. Reno, 115 F.3d 1555, 1562 (11th Cir.1997).
The Eleventh Circuit's standard for discrimination claims requires an employee to establish an "ultimate employment decision" or make some other showing of substantiality in the employment context in order to establish an adverse employment action. See Crawford v. Carroll, 529 F.3d 961, 970 (11th Cir.2008) (citing Stavropoulos v. Firestone, 361 F.3d 610, 616-17 (11th Cir.2004); Ultimate employment decisions may include "termination, failure to hire, or demotion." Stavropoulos, 361 F.3d at 617. Conduct falling short of an ultimate employment decision must, in some substantial way, "alter the employee's compensation, terms, conditions, or privileges of employment, deprive him or her of employment opportunities, or adversely affect [ ] his or her status as an employee." Gupta v. Florida Board of Regents, 212 F.3d 571, 587 (11th Cir.2000) The level of substantiality required for a Title VII discrimination claim requires an employee to demonstrate he suffered "a serious and material change in the terms, conditions, or privileges of employment" in order to demonstrate an adverse employment action. Davis v. Town of Lake Park, Fla., 245 F.3d 1232, 1239 (11th Cir.2001).
Remember that if you suffer such an adverse employment action based on discriminatory reasons, you have 180 days from the date it last occurred to file an EEOC charge in order to preserve your right to sue.
Also if you suspect race discrimination is affecting you at work but you are simply not certain, it is well worth seeking legal consultation. Most importantly, if you believe that your employer is seeking to terminate you as a result of discriminatory motives, do your very best if possible to seek legal counsel sooner rather than later, especially if it is prior to losing your job. We can help.