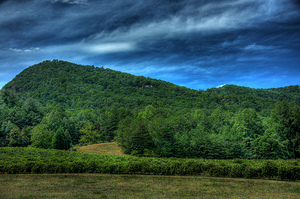 Very tragically, two people were killed yesterday in northeast Georgia in fatal car accidents. A 47 year old woman of Homer, died after her car crossed the center line and hit another car on Georgia 51. This occurred near Homer, in Banks County just before five o'clock. Five other people were injured in the crash.
Earlier that afternoon a 73-year-old died in a one-car accident near Dawsonville. Georgia State Patrol says reported that the victim was in an automobile that left Hubbardsville Road and collided with a tree.
The loss of a loved one due to a tragic accident is one of the most difficult things families can face. To add insult to injury, it is unfortunate that so many insurance companies fail to compensate the victim and victim's family without a fight.
In the typical Georgia automobile policy, an insurance company agrees to pay money for that which the insured driver becomes legally obligated to pay in damages such as bodily injury, sickness or death.
Bodily injuries covered includes the broad range of physical and mental injuries for which one can recover compensation for under the tort law of the state. This could include physical injuries, mental distress, lost wages, medical expenses, liability to a spouse for loss of consortium, and general damages for pain and suffering.
Generally and unfortunately however, insurance companies never pay the full amount of compensation for a person's injuries. The insurance adjuster who contacts the injured person or injured person's family member often have an objective to get them to settle for the lowest amount of money possible.
This not only hurts the injured person and their family, but also the insured driver whose negligence caused the injuries. And when accidents happen, everyone wants their insurance company to adequately represent them if they are at fault. Yet if an insurance company doesn't cover their insured driver properly and the driver ends up being found liable for causing injuries, it is the driver at fault who will be personally liable for the excess amount of the judgment that is not covered by the insurance policy.
Fortunately however, Georgia law protects insured drivers by punishing insurance companies who act in bad faith. Georgia courts have ruled that the insurance company is liable for an excess judgment if it is guilty of bad faith, fraud, or negligence in failing to settle within the policy limited. Allstate Ins. Co. v. Harris, 133 Ga. App. 567 (1974). Georgia courts also now require that the insurance company give equal consideration to the insured driver's financial interest as to their own. Southern General Ins. Co. v. Holt, 262 Ga. 267 (1992).

It is unfortunate however that insurance companies don't always live up to their promises and force Georgians into resolving these problems through litigation.
Oftentimes however, the best way to make certain that you are being compensated for your injuries is to make certain that you have a good Georgia lawyer who is fighting for your interests. Before you talk to an insurance adjuster or trust them to fairly compensate you for the injuries caused by their insured, protect yourself by contacting an attorney who will fight for your rights. Williams Oinonen LLC LLC is committed to protecting the rights of those injured or harmed due to a wrong or injustice, especially when it comes to insurance companies.
Contact us at 404-654-0288 for a consultation.